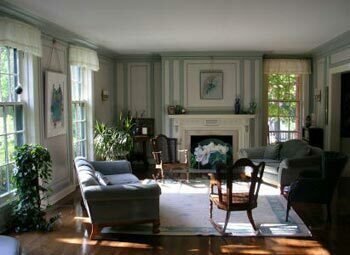 Cathedral Glass Skylight Windows
Skylights of cathedral glass adorn the second floor ceiling in the main foyer and open through the third floor atrium to the roof.
The second floor has operable atrium windows that let light into the interior hallways from the skylight on the third floor and open to let the summer heat out into the 3rd floor. This, in conjunction with the 14″ thick walls and thoughtful landscaping, keep the house nice and cool in the summer and toasty in the winter.  There is also gravity-feed central air now, thanks to Chester's excellent original design!
Peaches was awarded Green Lodging Leader certification in 2007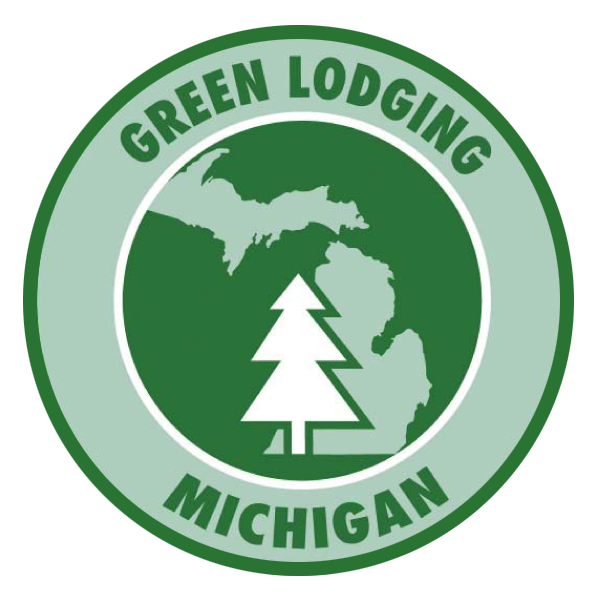 Peaches Bed & Breakfast has implemented many DLEG approved environmental initiatives such as using low VOC cleaning products and paints, establishing a rooftop vegetable garden, and offering a towel and linen reuse program to guests. There are many more criteria the B&B had to meet to earn this Leadership ranking by the State of Michigan's Department of Labor, Energy and Economic Growth. We were one of the first two properties in West Michigan have achieved Leader level.
Check out the Press Release, learn more about the program, or see the list of Facilities in Michigan with a Green Certification. Please consider all of the Green Lodging Facilities in your next stay.